In Class 2, which is a mixed Year 1 and 2 class, Mrs Ingle is teaching us this year. Every morning, we will be joined by Ms Croasdale and Mrs Leach in Class 2. Ms Croasdale will also be with us on Monday, Tuesday and Friday afternoons. On Thursday afternoons we will be joined by Mrs Grayson. Every Wednesday, afternoon Mrs Marjoram and Mr Buttery will be in class.
Newsletter & Curriculum Tree – Autumn 2021 first half term – click to enlarge!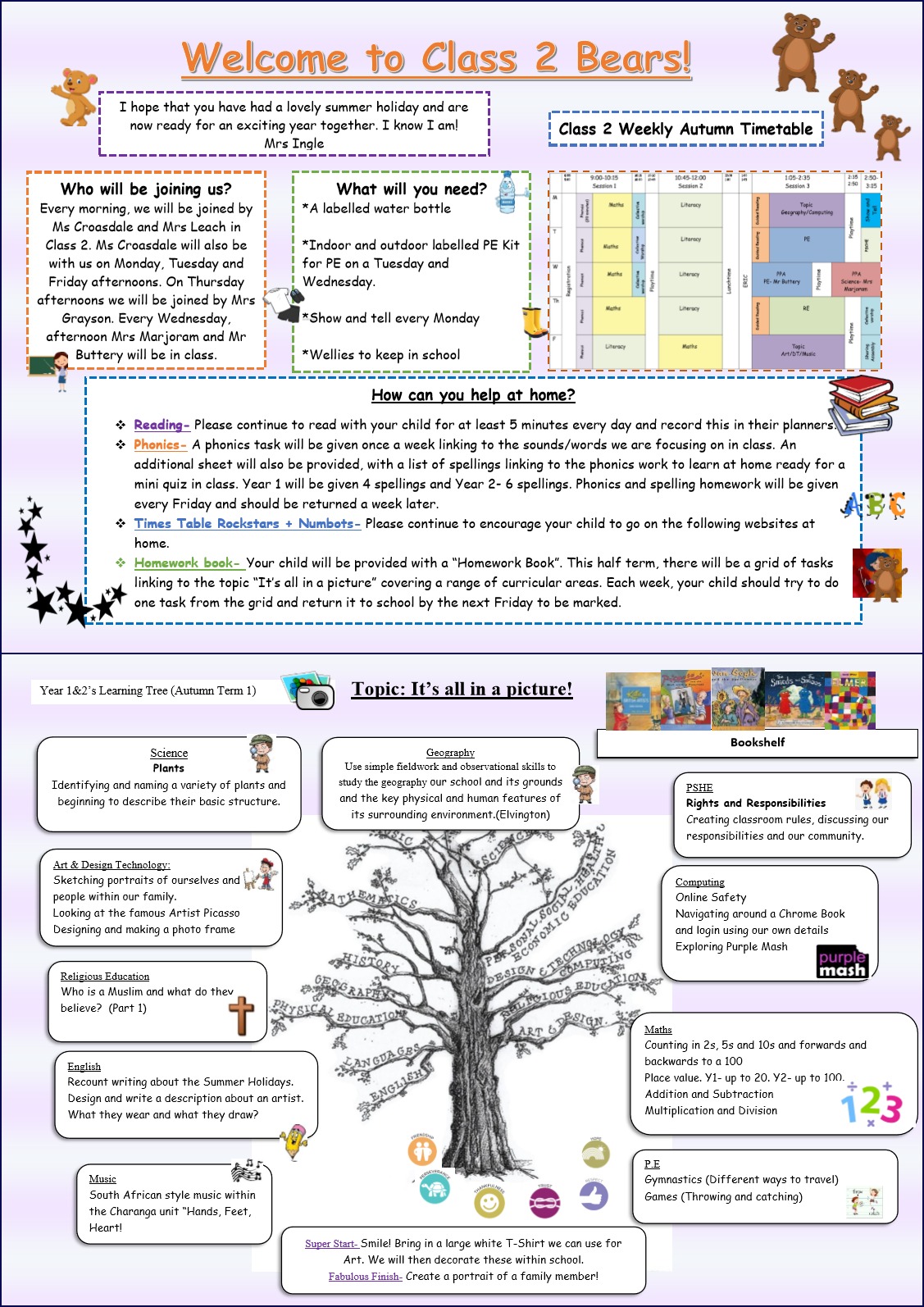 Examples of the National Curriculum assessments can be downloaded from the GOV.uk website. The links below are to the 2016 sample tests.
---
Archive
2020-2021
2019-2020
2018-2019
2017-2018
2016-2017
2015-2016
2014-2015