In Class 2, which is a mixed Year 1 and 2 class, Mrs Ingle is teaching us this year. Ms Croasdale, Mrs Leach and Mrs Grayson will continue to support Class 2 this term. On Thursday afternoons we will be joined by Mrs Grayson. Every Wednesday, afternoon Mrs Marjoram and Mr Buttery will be in class.
Newsletter & Curriculum Tree – Summer first half term – click to enlarge!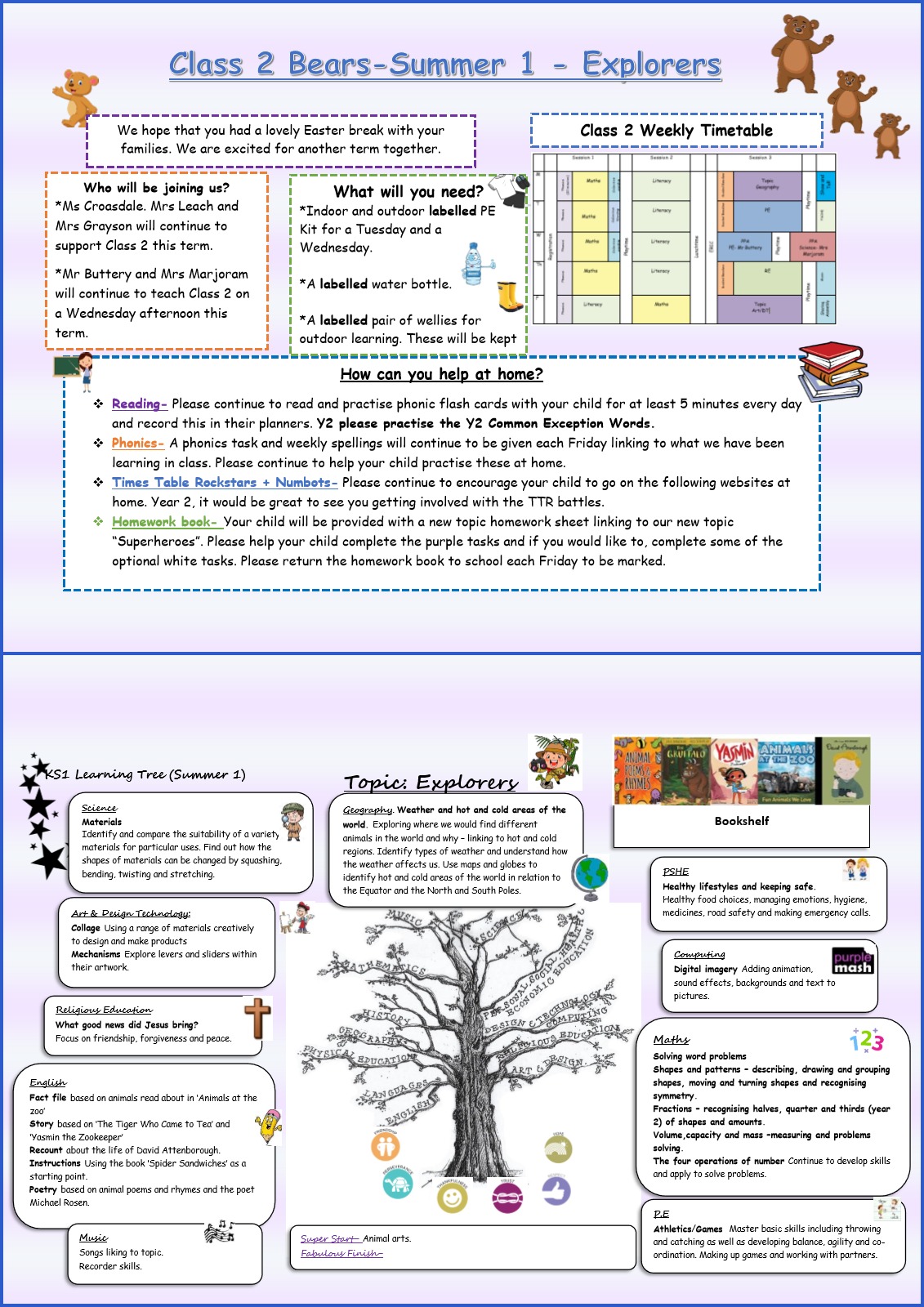 Examples of the National Curriculum assessments can be downloaded from the GOV.uk website. The links below are to the 2016 sample tests.
---
Archive
2020-2021
2019-2020
2018-2019
2017-2018
2016-2017
2015-2016
2014-2015