Please note that all after school clubs will stop with immediate effect as of 17/3/20. We will notify you when the aforementioned clubs resume.
Run a Mile club will still take place on a Tuesday and Thursday morning.
We are proud of the valuable contribution that clubs make to children's learning. The range of clubs that are held in school varies each term, with recent examples including football, rugby, netball, newspaper club and many more. Teaching staff usually volunteer to run such clubs, however as part of our commitment to extending the quality and range of children's activities, we do also engage professional organisations to run some clubs, for which there may be a charge.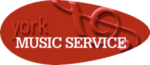 Peripatetic wind, brass, guitar and keyboard music lessons are also available via the York Music Service or by independent peripatetic teachers, for a fee.
Spring Term Clubs
Clubs will start for the Spring term in the week commencing 6th January 2020. If you have not heard from the school by the end of term, your child has secured a place in the club/s requested.
Click here to download the Spring Term clubs letter as a .pdf
Monday
KS2 Football (team has priority)
Run by Premier Sports
Tuesday
KS2 Gymnastics
Run by Premier sports
Wednesday
KS2 Dance Club
Run by Hayley Patrick
Wednesday
KS2 Tag Rugby
Mr Buttery
Thursday
KS2 Netball
Run by total sports
Thursday
KS1 Gymnastics
Run by Premier Sports
Friday
No clubs
All clubs are free and are allocated on a first-come first-served basis. If your child is unsuccessful in gaining a place they will be notified before the club begins. Please note all clubs finish at 4:15pm; please collect your child promptly.