We are proud of the valuable contribution that clubs make to children's learning. The range of clubs that are held in school varies each term, with recent examples including football, rugby, netball, newspaper club and many more. Teaching staff usually volunteer to run such clubs, however as part of our commitment to extending the quality and range of children's activities, we do also engage professional organisations to run some clubs, for which there may be a charge.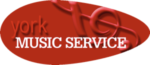 Peripatetic wind, brass, guitar and keyboard music lessons are also available via the York Music Service or by independent peripatetic teachers, for a fee.
Summer Term Clubs
Clubs recommence week beginning Monday 2nd May and will run until weekending Thursday 26th May, then continue Monday 6th June to Friday 22nd July, with the exception of Rounders Club (Summer 1 only). Where clubs become full, names will be kept on a waiting list until the second half term.
Monday
Mrs Granger
Times Table Club – Year 4

12.30 pm – 1 pm

Monday
Mrs Haffey
Rounders – Key Stage 2

3.15 pm – 4.15 pm (Term 1 only)

Monday
Mrs Marjoram
Science Club – Key Stage 2

3.15 pm – 4.15 pm

Tuesday
Mr Buttery
Run a mile Club – All welcome

8.30 am – 8.45 am

No need to book
Tuesday
Mr Knowles
Chess Club – Key Stage 2

12.15 pm – 1.30 pm

Tuesday
Mr Wilson
Athletics – Key Stage 2

3.15 pm – 4.15 pm

Wednesday
Hayley Patrick
Dance Club – Key Stage 1 & 2

Please contact Hayley directly

admin@evolutiondance.net
Thursday
Mr Buttery
Run a mile Club – All welcome

8.30 am – 8.45 am

No need to book
Thursday
Miss Rushmer
Construction Club – Year 2 & 3

12.30-1.00 pm

Thursday
Mr Buttery
Revision Club – Year 6 only

3.15 pm – 4.15 pm

No need to book
Please note that due to unforeseen circumstances, Science Club will now be held on Monday after school, not Thursday as originally planned. Apologies for any inconvenience.
Chess Club is dependent on numbers and will go ahead if there is enough interest. All interested parties will be updated as soon as possible after speaking to Mr Knowles.
An email has been sent home to families with the clubs information for the second half term of the summer term, together with a booking form. Please return this this in a new, separate email to the usual office email address. This ensures that each response is seen individually rather than being missed in an email trail.
Every attempt will be made to accommodate as many pupils as possible.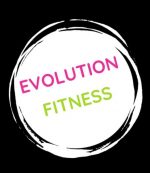 Evolution Dance is delighted to be back offering after school dance class on a Wednesday with Hayley. Please visit https://evodancefit.simplybook.it/v2/#book and see the school logo to book your place and pay for the term.
Please note all clubs finish at 4:15pm; please collect your child promptly.