We are proud of the valuable contribution that clubs make to children's learning. The range of clubs that are held in school varies each term, with recent examples including football, rugby, netball, newspaper club and many more. Teaching staff usually volunteer to run such clubs, however as part of our commitment to extending the quality and range of children's activities, we do also engage professional organisations to run some clubs, for which there may be a charge.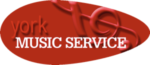 Peripatetic wind, brass, guitar and keyboard music lessons are also available via the York Music Service or by independent peripatetic teachers, for a fee.
Autumn Term Clubs
Clubs will start for the Autumn Term in the week commencing 13th September 2021. If you have not heard from the school by the end of term, your child has secured a place in the club/s requested.
Monday
No clubs
Tuesday
KS2 Football
York Schools Partnership
Wednesday
Year 5 & 6 Netball
Mrs Marjoram & Mrs Holmes
Wednesday
KS2 Tag Rugby
Mr Buttery
Thursday
KS2 Homework
Mr Buttery
Thursday
KS2 Recorders
Mrs Haffey
Friday
No clubs
If you would be interested in your child attending any of these, please complete and return the simple grid which has been sent by
email families – a copy can also be found below.
Please send this in a new, separate email to the usual office email address. This ensures that each response is seen individually rather than being missed in an email trail.
Every attempt will be made to accommodate as many pupils as possible. Clubs for Key Stage 1 children will follow later in the academic year.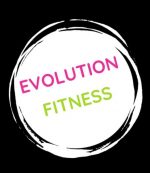 Evolution Dance is delighted to be back offering after school dance class on a Wednesday with Hayley. Please visit https://evodancefit.simplybook.it/v2/#book and see the school logo to book your place and pay for the term.
Please note all clubs finish at 4:15pm; please collect your child promptly.