We are regularly adding content to the website to support home learning and have shared some useful advice and guidance to help you create a positive learning environment.
Remember, your child has a login for TT Rockstars and for Purple Mash.
To log in to Numbots, use the same login details and password as for TT Rockstars.
Elvington Staff Videos
Staff have created videos covering a number of areas from bedtime stories; lessons on angles; the science behind handwashing; phonics; reading comprehension; Aesop's Fables; circuit training; mathematical magic; making a cheesecake and many more… These videos will hopefully maintain a connection with your child/ren and their teacher. In case you missed these recordings when they were first released, they are now available on this website. Click here to see them.
Resources to support Home Learning
Every day from Monday to Friday at 9am Joe Wicks (aka The Body Coach) will be live streaming a fun-packed workout for pupils all over the country – and the world – to join in with. And if you miss the live broadcast they will all be added to a playlist here https://www.youtube.com/playlist?list=PLyCLIfoPd4VxBvQafyve889qVcPxYEjdSTl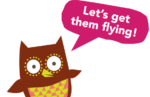 Oxford Owl have added to their free eBooks collection, developed for children aged 3–11 years old, available here, for the duration of UK school closures, so that your child has more to read.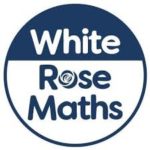 The White Rose Maths Team has prepared a series of five maths lessons for each year group for each week, and have now added plans for the Summer term with some of their resources available for free. Click here to find out more.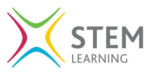 To support parents and carers with home learning, the subject experts at STEM Learning (based at the STEM Centre, on the University Campus) have put together a selection of activities and materials, all of which are completely free for everyone to access.
Barefoot Computing

have developed a range of resources with fun and creative activities to help you guide your child through fundamental parts of the computing curriculum – without the need for screen time!
There are lessons for every subject and every year group available on BBC Bitesize and the new Oak National Academy.
David Walliams has been reading a story every day at 11am and releasing it as a free audibook. Check out the David Walliams Elevenses page to listen to the latest!
A number of educational websites are currently offering free access to their online resources to help families to support their children's learning at home. If we find other resources th1at we think you might enjoy we will add them to this list, so do check back!