Click here to view Class 4 News!
Class 4 is a mixed Year 4 and Year 5 class. Our teacher this year is Mrs Ingle. On Monday, Tuesday and Wednesday mornings, we will be joined by Mrs Challis in Class 4. Every Thursday afternoon, Mrs Marjoram and Mr Buttery will teach you. Mrs Bailey will be with us for maths on Thursday mornings and teaching small groups across KS2 during the afternoons
Newsletter & Curriculum Tree – Autumn 2021 half term – click to enlarge!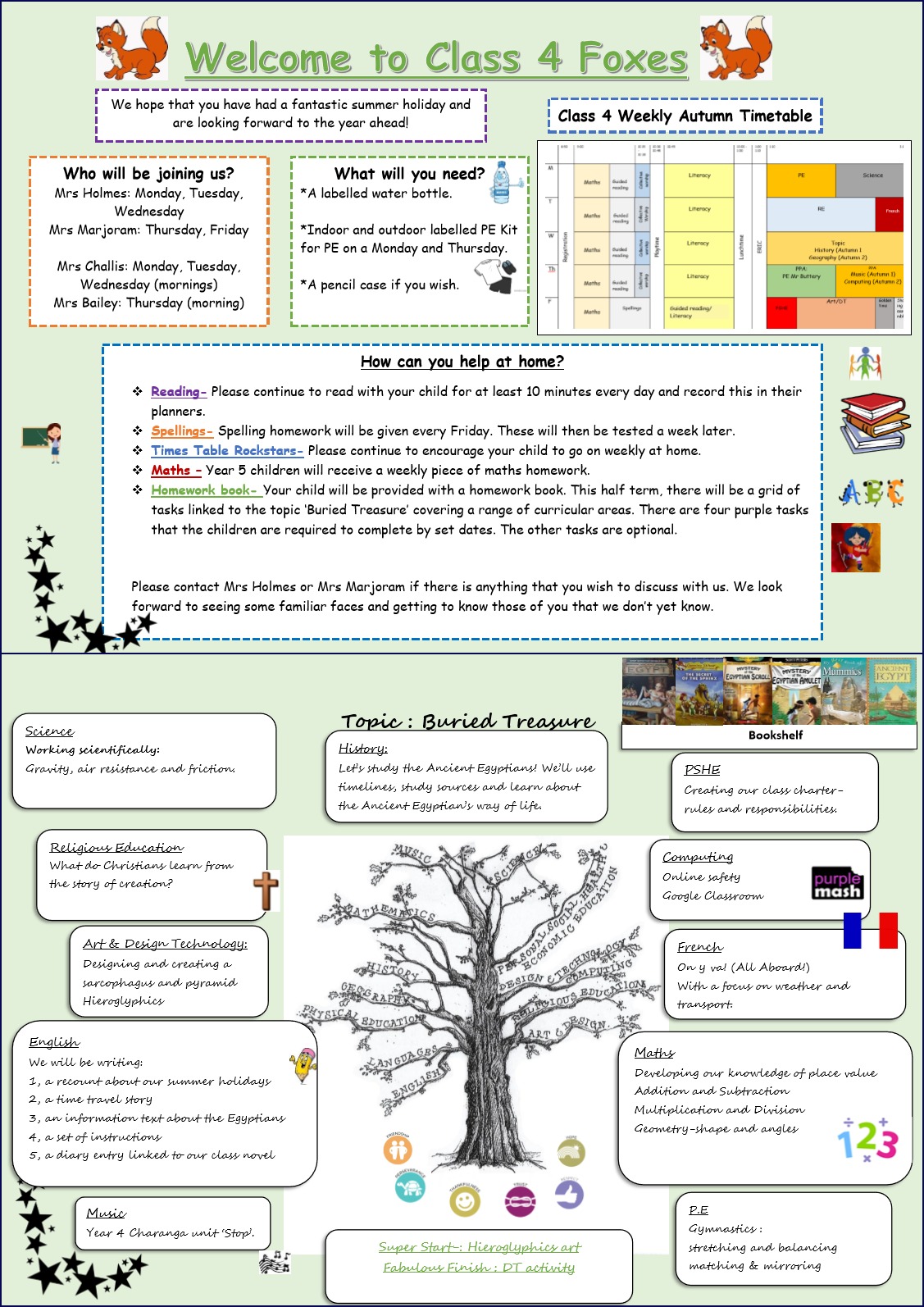 ---
Archive
2020-2021
2019-2020
2018-2019
2017-2018
2016-2017
2015-2016
2014-2015