Either write something worth reading or do something worth writing.
Benjamin Franklin
Early Reading: FS2 and KS1
Intent
At Elvington, reading is our priority from the moment the children join us in FS2 as phonic skills are vital in the development of competent readers. Through the use of indoor and outdoor provision areas, children have the opportunity to explore, enjoy, learn and use words and text in a range of situations. Writing is also encouraged and explored at every opportunity. Children are exposed to both real and alien words regularly to prepare for the phonics screening test, although our priority is creating fluent readers who are enthused about learning to read. We aim to expose children to a wide range of books with the intention of children using vocabulary and forms of speech influenced by their experience of these books.
Phonics
At Elvington Primary School, we have a bespoke phonics curriculum to meet the needs of our children. Some guidance is taken from non-statutory documents including Development Matters. As the children enter KS1, our phonics program is guided by the National Curriculum.
Our aim is for all children to become fluent readers by the time they leave KS1. Phonics is taught daily in short sessions so that children build and practise the skills they need to use in reading and writing. Daily sessions lasts for twenty minutes and include recap, learn and practice skills.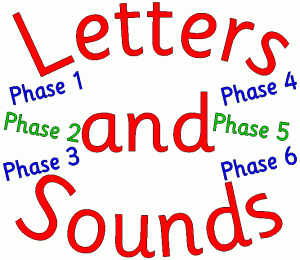 We teach phonics using the Letters and Sounds programme, where children begin by learning a phoneme linked to the written or printed grapheme. As children progress through the program, they read words consistent with their phonic knowledge by sound-blending. To support children in their initial recognition of letters and sounds, our school has adopted the Jolly Phonics action approach.
The Phonic phases are organised into six phases which the children progress through as their reading ability improves: Phases 2-4 are taught in Reception; Phase 4 recap and Phase 5 in Year 1; and Phase 5 recap and Phase 6 in Year 2.
Reading: KS2
Intent
We believe that reading is a crucial life skill. Our priority is to nurture a love of reading whereby children become confident, independent and lifelong readers. We recognise reading as being the key to all learning so, at Elvington, it is our mission to ensure that all children succeed in this area. We have high expectations of our learners and encourage children to read regularly and widely, for the purpose of both education and enjoyment.
Reading for pleasure
In Key Stage Two, our reading bingo cards guide children to read a wide range of fiction and non-fiction texts.
To encourage further wider reading, we have invested in 'bookshelf books': a selection of books that link to each class topic. These are a combination of both fiction and non-fiction and are aimed at supplementing the children's learning in their topic and further encouraging reading for pleasure.
Comprehension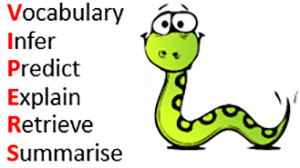 In Key Stage Two, we teach comprehension with a focus on our VIPERS (vocabulary, inference, prediction, explanation, retrieval, summarising) skills. We teach through whole class guided reading sessions and our learning is celebrated through a 'grow with me' working wall that develops throughout the half term.
Children are exposed to high quality texts by a range of authors through guided reading sessions. We have invested heavily in our guided reading texts so that children in Key Stage Two have paired access to the books. This enables the children to follow the text whilst it is being read aloud. Furthermore, children are able to work closely with the book when completing learning tasks that require them to use evidence from the text or write in role of a character.
In addition to this, we have carefully selected our fiction guided reading books so that children are exposed to a range of main characters, including multicultural links. The themes within the books, particularly in Upper Key Stage Two, have been selected with the children's personal, social, spiritual and emotional needs in mind. Furthermore, they aim to complement our core values of respect, trust, perseverance, friendship, hope and thankfulness.
Within our chosen books, each Key Stage Two class contain classics such as 'Stig of the Dump', 'Treasure Island' and 'Tom's Midnight Garden'; we have also included modern texts such as 'Beasts of Olympus', 'Wonder' and 'Rooftoppers'. The books we have selected also demonstrate aspirational language and grammatical structure.
The 'reading comprehension house' below illustrates that word reading and language comprehension are underpinned by a number of other building blocks of reading. These component parts build on one another and connect together as children learn to read.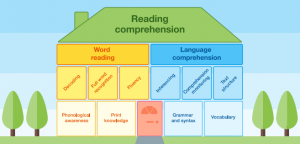 Inspire

We aim to inspire children through author visits, book fairs, reading competitions, themed days and use of our library.
Wherever possible, we link reading to our topics and use opportunities to read cross-curricular in order for reading to be more purposeful.
An example of our 'Bookshelf Books':

An example of our guided reading texts:

Practising the sounds correctly is really important! Here is a video which shows you how to pronounce all 44 phonic sounds.
Glossary of Terms
These terms are fundamental to phonics teaching and are taught explicitly to our children:
Phoneme
The basic sound units of speech. There are approximately 44 phonemes in English (this differs depending on regional accents). Jolly Phonic Song Phase 2 – YouTube
Phonemes can be combined to form words. For example, the phonemes /th/, /i/ and /ng/ combine to make the word thing.
Grapheme
The written representation of a phoneme. A grapheme can be made up of 1,2,3 or 4 letters, e.g. c, sh, air, ough. Some phonemes can be spelt with different graphemes. For example, the hard 'c' sound can be made using a 'c', 'k' or 'ck' grapheme.
Digraph
A two-letter grapheme that represents one phoneme, for example 'sh', 'ch', 'ee', 'or'
Trigraph
A three-letter grapheme that represents one phoneme, for example 'igh', 'dge', 'ear'
Split digraph
When a digraph is split by a consonant it becomes a split digraph. Split digraphs usually create a long vowel sound, for example 'a-e' (take), 'o-e' (mode), 'i-e' (time), 'e-e' (these), 'u-e' (rude).
Blending
The basis of using phonics to read words. Children sound out each phoneme in a written word and then blend the sounds together to read the word. For example, t-r-a-p, blended together, becomes trap.
Segmenting
The basis of using phonics to spell words. Children listen to a word, break it up into separate phonemes and choose the appropriate grapheme to represent each phoneme. For example, chick can be segmented as ch-i-ck.
Reading Schemes used at Elvington Church of England Primary School
These are the most common reading scheme books we use in school; however there may be other books dispersed throughout the most regularly used books.
Individual Home Reading Books
Oxford Reading Tree – a reading scheme specifically be developmental with limited vocabulary in the initial stages
Oxford Reading Tree – Songbirds – phonic books
Oxford – TreeTops – for more able readers
Books are organised into coloured bands, linking to the child's current phonic stage.
Guided Reading Books
Oxford Reading Tree
Rigby Star
Children are grouped for Guided Reading linking to their current book band. Where possible, children will read a book band above their current Guided Reading book while reading with the a teacher/ teaching assistant.
Phonics Screening Information:
Click here to download the presentation slides as a .pdf
Helpful resources to support phonics at home:
You might also want to explore the phonics games on the Family Learning website.